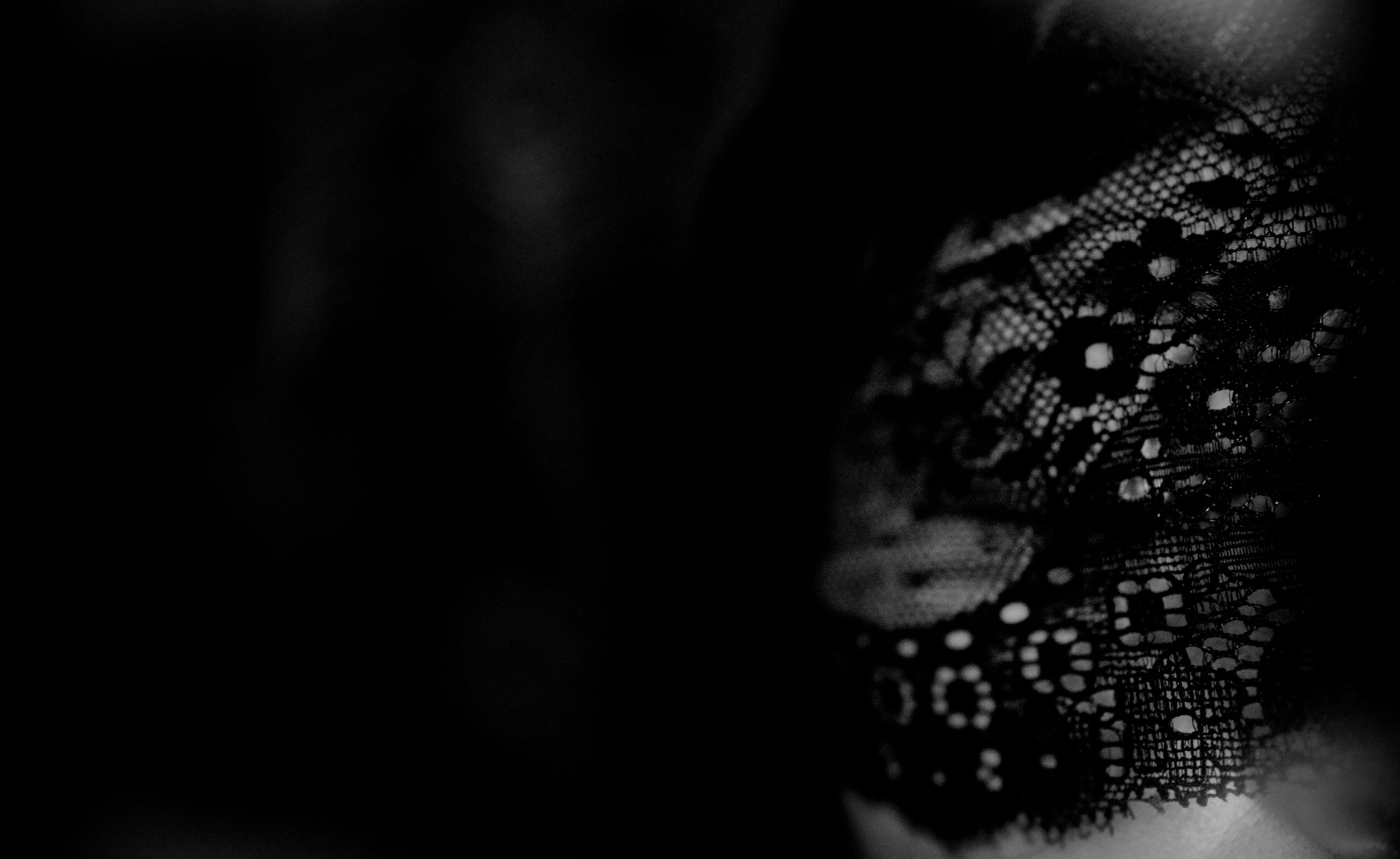 "A floating cloud softly obscures the face of a cloaked woman whose dark mantle gives away to grey vapors. A soft, pale hand loosely grasps a rose while a both a butterfly perches on a fingertip and a snake slithers in the spaces between. Delicate vines of ivy mark the pages of a book that has opened to an illustration of an ominous figure emerging from its darkened interior. It is easy to become lost in these bittersweet contrasts of lightness and glooms, blooming, fluttering life and the stillness of death, and furtive dread juxtaposed against a serene sense of tranquility."
Hidden Velvet
She was born in Brussels, Belgium and spent her childhood surrounded by books, in her little bubble of dreams, creating stories and characters.
She's a self-taught collage artist, influenced by old movies, Universal Monsters, German expressionism, Edgar Allan Poe, the Victorian Era, Gothic architecture, antique photographs, poetry and paintings.
Welcome to my Cranky Happiness!